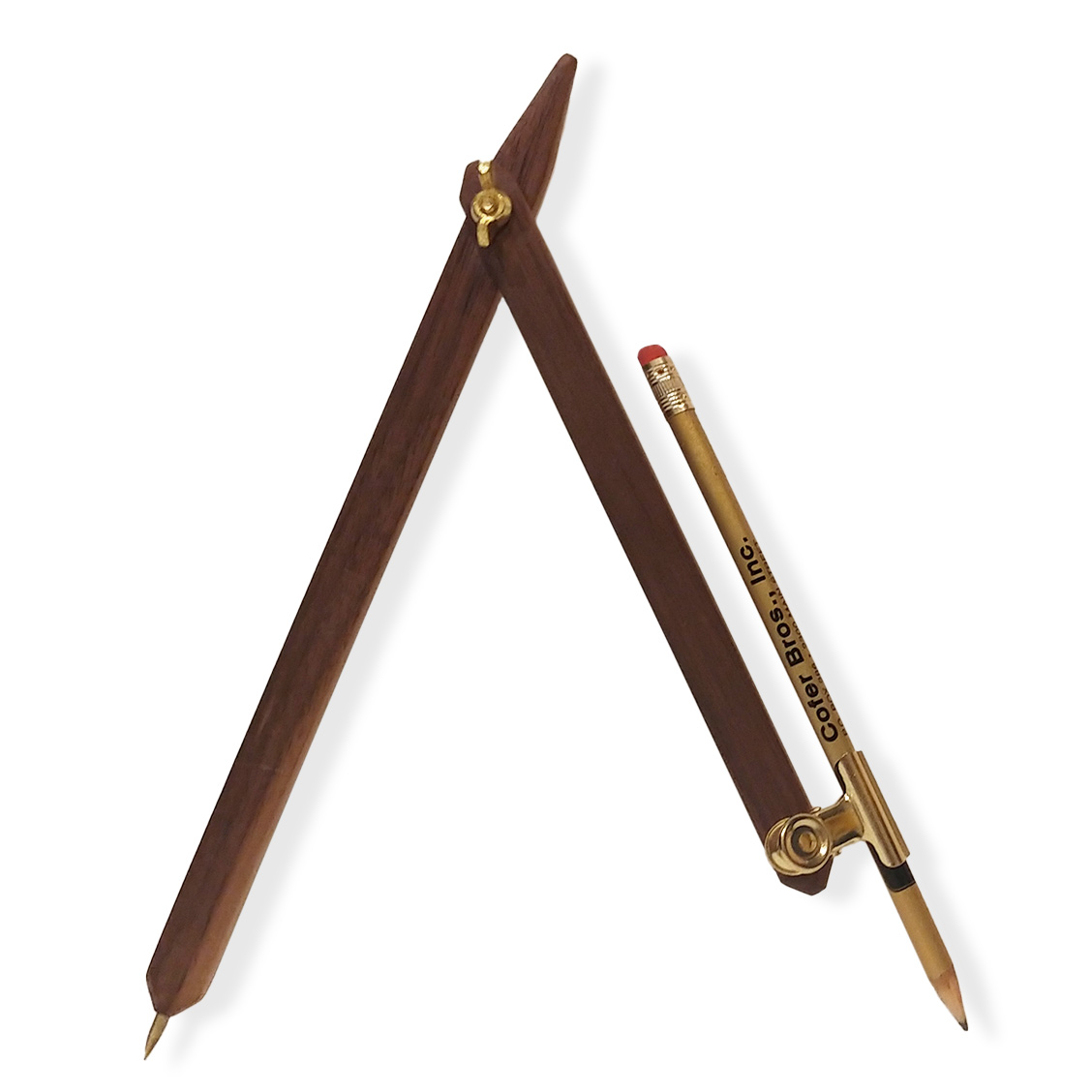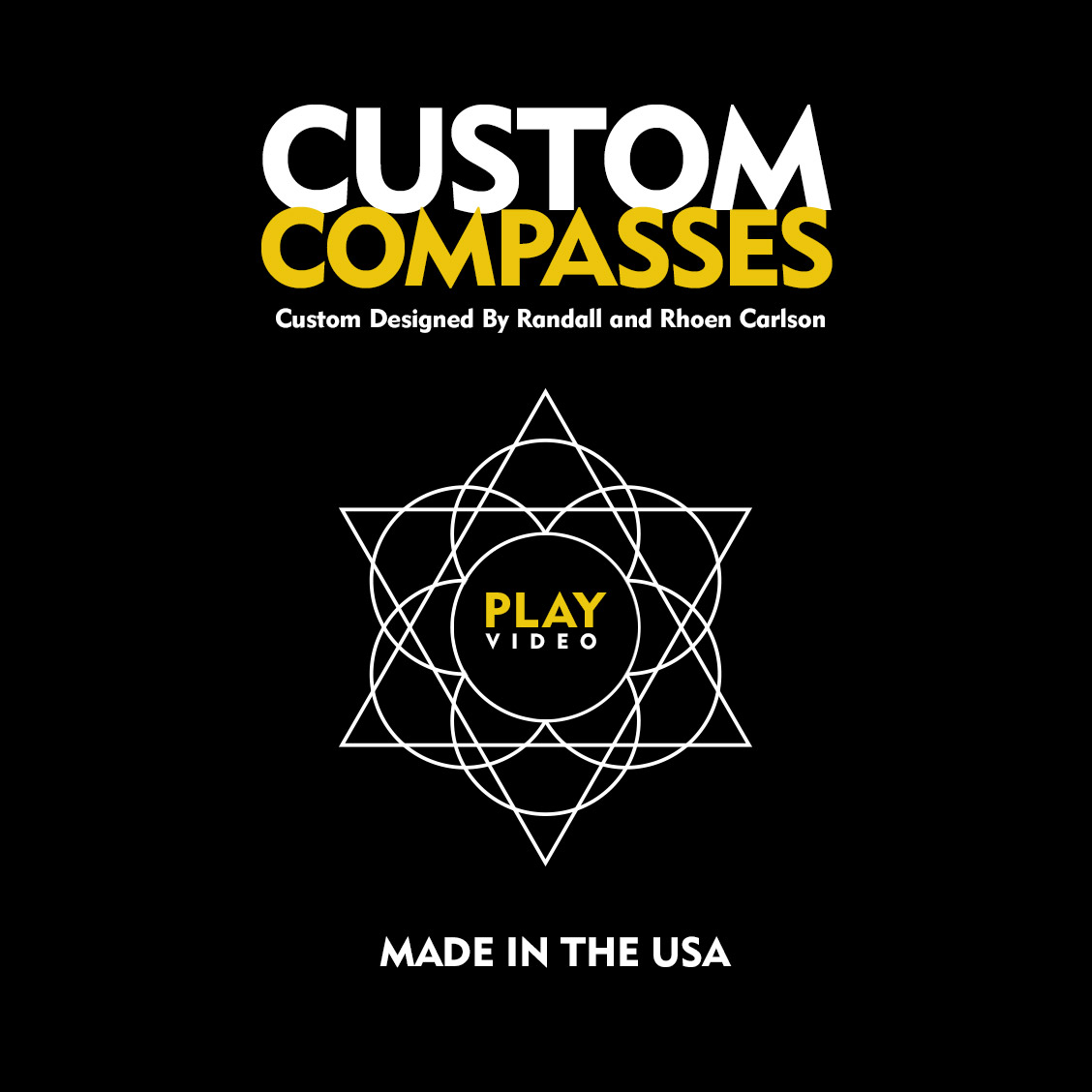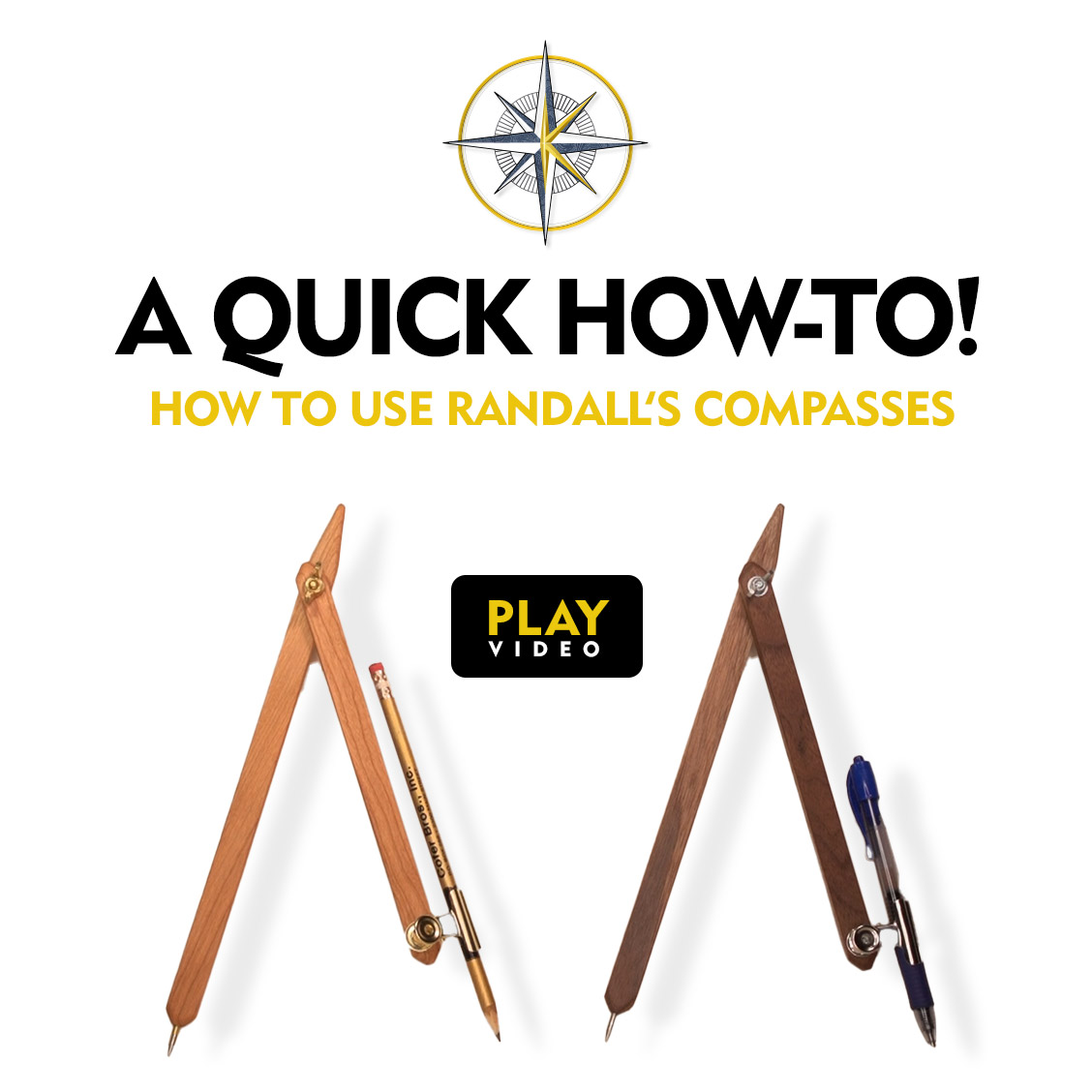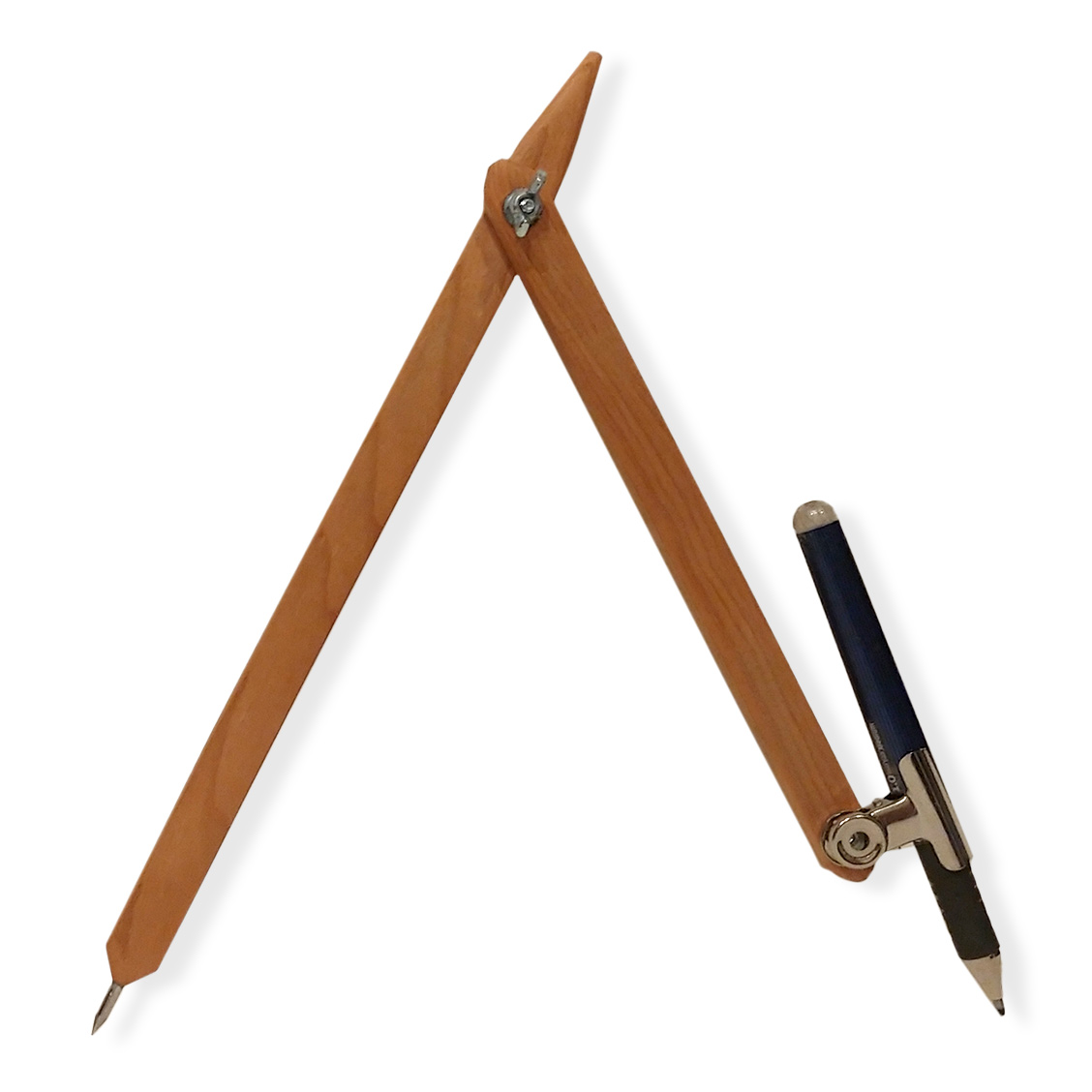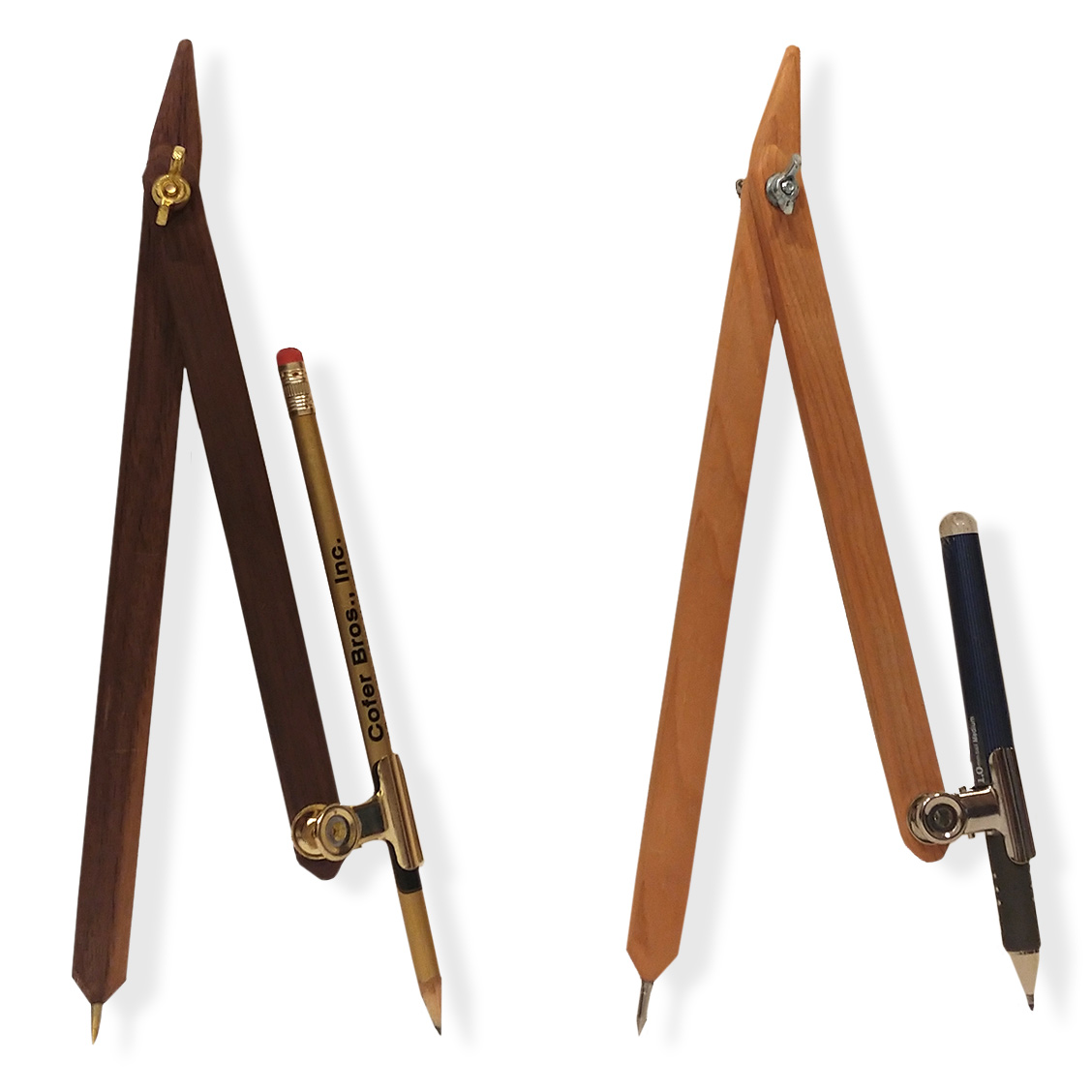 Custom Drawing Compasses
STARTING FROM:
$20.00 – $22.00
Unique, handmade wooden compasses fashioned of cherry and walnut with brass fittings. Unable to find a drawing compass on the market suitable for Randall's Sacred Geometry classes, these compasses were developed to provide a durable and convenient instrument for students that can quickly and easily be used with pencil, pen or felt tip marker for the construction of geometric patterns and diagrams.
PRODUCT SPECIFICATIONS
Compasses have an effective drawing radius of 10"
Each compass is 10-1/2" long x 9/16" wide. Each leg is 1/4" thick.
Weight of each compass is approximately 2 oz.
VIDEO: PRODUCT BACKGROUND
See this 25 second video of Randall and Brad talking about the origin of the now famous, custom made compass on the KOSMOGRAPHIA podcast:
Available only at RandallCarlson.com and howtube.com